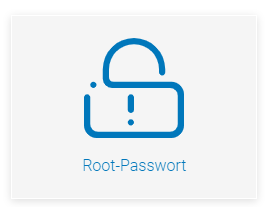 To change the root password of your vServer, click on "Root Password" in the Cloud Manager (vionity.de). A dialog will open where you can enter the new root password. After submitting the dialog, your password will be reset immediately.
If you have any problems, please contact our support.
Attention: This procedure only applies to changing the root password, i.e. the password of the user "root". Specially created users cannot be managed with this function.