With our vServers you have the possibility to set a PTR/RDNS entry. This is especially needed when operating a mail server. This "record" (entry) can be configured very easily in our web interface.
On our vServers you will find a button called "RDNS" in the Cloud Manager. Click on this button to assign a domain name to the IP address of your server. If no RDNS entry is set yet, a corresponding message appears there. If such a record is set, it will be displayed there. You can change the record at any time.
Important: Please note that the selected domain or subdomain used as RDNS/PTR record must also resolve to the IP address of the server. This is also checked by the system in the administration area before saving.
If you still have a question, please feel free to contact us in support at any time! In case of doubt we will set the correct PTR entry for you.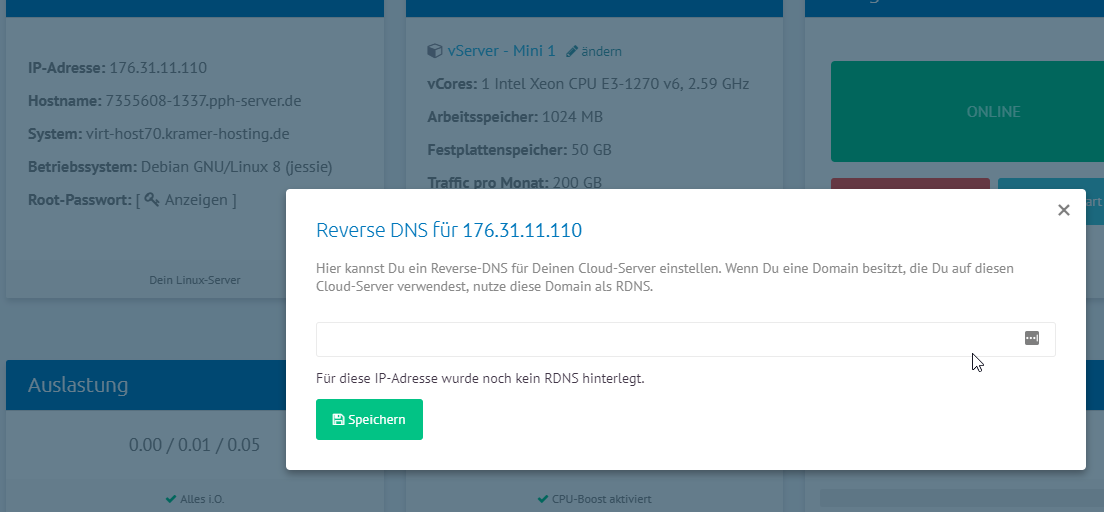 If you need a RDNS entry for IPv6 addresses, please contact us in support. We will do it for you quickly.