In this article we will explain how you can manage your server via VNC.
With VNC you can easily access your server. The advantage is that it works even without an active network connection and SSH is not needed for authentication. VNC is the first place to go if, for example, you have broken the SSH configuration and need to undo changes.
There are two ways to connect. You can use the WebVNC directly in the web interface or you can connect directly via a program.
VNC direkt im Webinterface
So that you do not have to install an extra program, you can connect in the web interface via the browser. You will then see the input line of your virtual server in a browser window.
Open the cloud manager of the server you want to connect to
Navigate to the actions
Click on VPS settings
Open the VNC tab
Enable VNC if disabled. Restart the VPS afterwards.
Click on Open NoVNC (Web-VNC)
In the new window enter the password that is displayed in the VNC tab.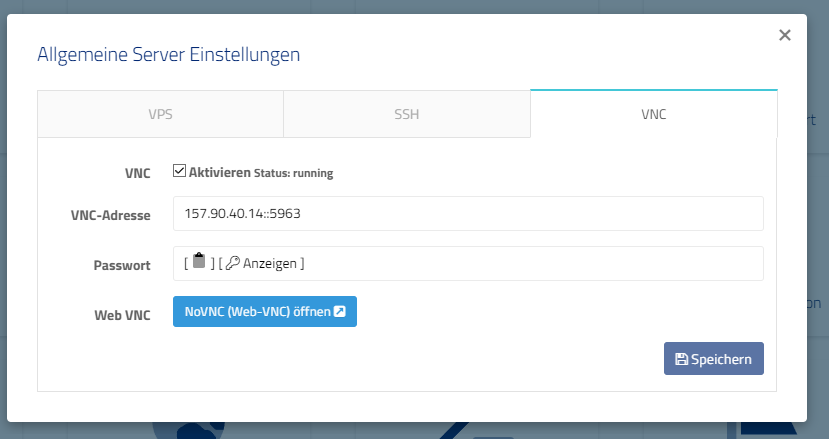 Use program
Log in to the web interface.
Navigate to the Cloud Manager of the vServer.
Click on VNC data in the Actions field.
Enable "VNC" if you haven't already.
Open a VNC program, such as TightVNC Viewer.
Enter the VNC address in the Remote Host field.
Example: 1.2.3.4::5960
Click Connect.
Enter the password that is displayed in the web interface VNC dialog. Confirm with Enter.
Now you are connected to your server via VNC console.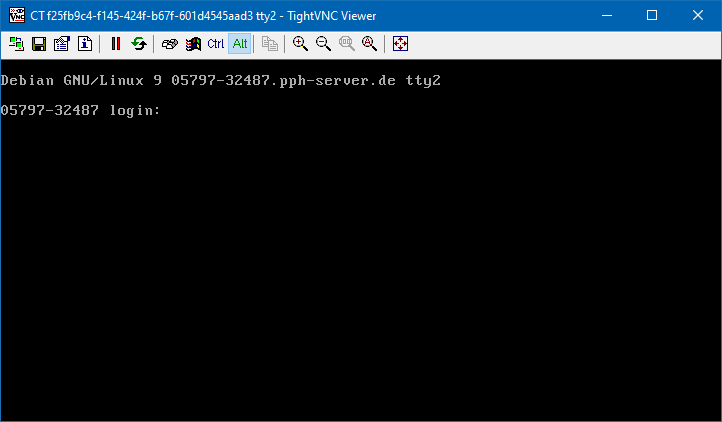 Please note that we change the address of your VNC server from time to time. This has security reasons. So check in the webinterface if you still have the current address.